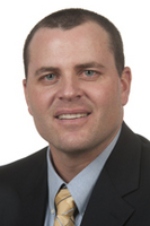 Matt Walker finishes his 11th season as head football coach at UW-River Falls after leading the Falcons to a second straight Isthmus Bowl Championship in 2022. A year ago, he led the Falcons to a 9 win season that ties the most wins in school history. That season, Walker was named the WIAC Conference Coach of the Year and Hansen Rating National Coach of the Year.
Walker has coached over 100 Falcons to All-WIAC honors. On four separate occasions, one of his players has earned the conference's highest studentathlete achievement honor in the Max Sparger WIAC Scholar-Athlete Award. Greg Klingelhutz won the award in 2011, John Schimenz in 2012, Ryan Kusilek in 2015, and Michael Diggins in 2017. Walker also coached WIAC Defensive Player of the Year Nick Jacobsen in 2017, who received a Mini Camp Tryout with the Minnesota Vikings. In 2021, Walker coached, Tight End, Ben Beise, who was named a 1st Team All-American and the only Division III player in the country that season to be signed to a 90-man NFL roster when he joined the Tampa Bay Bucs last preseason. Under Walker, the Falcon football team has claimed the Athletic Department's Award for Team Community Service in 2017, 2018, and 2019.
In addition to being the head coach, Walker also coaches the quarterbacks. Since his time at River Falls, Falcon quarterbacks have re-written the record books for passing and total offense categories. Walker's Falcon quarterbacks own every passing yardage, touchdown, and total offense record in school history. In 2019, senior Ben Beckman had the most prolific single season by a quarterback in program history. He was the first 3,000 yard passer, threw for over 300 yards five times, led the league in passing yards (3,105) and total offense (3,408), and broke single season marks for nearly every passing statistic in school history. This past season, under Walker's guidance, Kole Hinrichsen made his own argument for the greatest QB season in school history. The senior signal caller broke school records for completions in a game (44), completions in a season (290), touchdown passes in a season (28), and broke Beckman's total offense record from 2019 with 3,546 yards in a season. Falcon QB's were the leaders of an offense that broke school records, and led the league for total offense (544 yards per game), first downs (329), and scoring (43.6 points per game). The 2021 offense finished the season ranked 3rd in the nation in total offense and 2nd in first downs. And, in 2022, QB Kaleb Blaha became the 3rd Falcon QB in as many seasons to lead the conference in Total Offense while leading an offensive unit that repeated as the top offense in nearly every measured statistic by the conference.
Before coming to River Falls, Walker, was the head football coach at DePauw University (IN) from 2006-09 and compiled a 22-8 overall record. His teams finished 13-7 in the Southern Collegiate Athletic Conference and placed second in the final conference standings in 2007 and 2008. From 2000-05 he was an offensive assistant with the Tigers. During the 2010 season, he was an offensive assistant coach at Butler University (IN).
Walker was also the head baseball coach at DePauw from 2001-09 and led the Tigers to five conference divisional championships and to a NCAA regional berth in 2001. He was named the Conference Coach of the Year in 2001. Three times he led the Tigers to the most wins in a single season (2004, 2005, 2008). He was one of the youngest coaches in college baseball history to get to 250 wins and left DePauw with a 253-166 record for the second most wins in program history.
He earned a sports science degree from DePauw in 1999. He went on to earn his master's degree in physical education from Indiana State in 2001 where he earned Phi Kappa Phi academic honors.
Walker resides in River Falls with his wife, Jana, and their two daughters, Kraly (17), and Hudson (13), and two sons, Townsend (10), and Sullivan (3).